🏆 best tools
Gitbook review and a better alternative
August 21, 2023 • 3min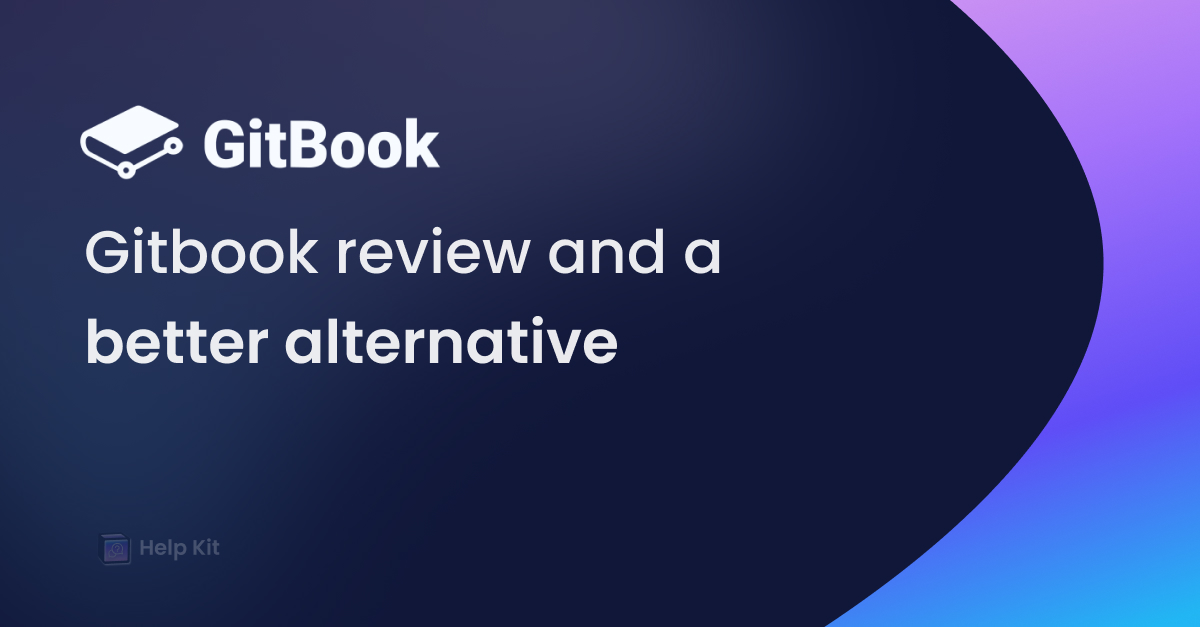 Having a positive customer experience is very important. It can help your business in increased customer retention, loyalty and stand out from the competition.
In this blog, we will have a look at GitBook, a well-known knowledge base tool, and see whether there is a better alternative to it in the market.
GitBook review
GitBook is a knowledge management system that allows you to document anything and assists with all product-related documentation. They recently also launched GitBook AI, using which you can quickly and easily share knowledge with your users, and GitBook Lens can scan your documents in seconds and summarise the results for you. It can also be integrated with many other significant platforms, like Discord, Fathom, Google Analytics, Mailchimp, Slack, and many more.
Pros of GitBook
The user interface is easy to use and adaptable.
It is compatible with GitHub and GitLab and can be integrated and synced with them.
It provides customization options such as custom themes, domains, and styles.
Cons of GitBook
The platform may load slowly while working with large files or when multiple users use it at the same time.
It has limitations when it comes to design options.
GitBook User Reviews
"Your project no longer has to be an uncrackable safe: Gitbook gives you the easiest tools to do it."
"Very useful tool for any organization to use"
HelpKit - a better alternative
While GitBook is nice, there are surely many caveats, as mentioned above, which may be a deal breaker for many.
HelpKit is an alternative to GitBook that comes with a knowledge base first approach that uses your existing help docs and guides to answer generic questions while the others get routed either to your inbox or to the supported ticketing software such as HubSpot.
Want to read this from a user's perspective? Read why James, Founder of Leave Me Alone, closed live chat and their GitBook help docs and moved to HelpKit. Moreover, it's not the only example; there are plenty.
Pricing: Starts at $19/mo. for 1 seat, the next plan starts at $39/mo. for 5 seats and many more added features.
Frequently asked questions:
What is the use of GitBook?
GitBook allows you to document anything and share knowledge on its user-friendly web platform. It helps you organize and centralize all of your data and content in a single place.
Is GitBook free?
GitBook offers its users both free and paid plans. You can view their pricing plans by visiting their website.
What browsers is GitBook compatible with?
GitBook is compatible with all of the latest versions of Chrome, Safari, Firefox, and Microsoft Edge.
Where does GitBook store the data?
Data and content from GitBook are stored on Google Cloud in the United States, and some of the data is cached in other countries through GitBook's CDN to enhance end-user performance.