🏆 best tools
Zendesk review and a better alternative
July 10, 2023 • 3min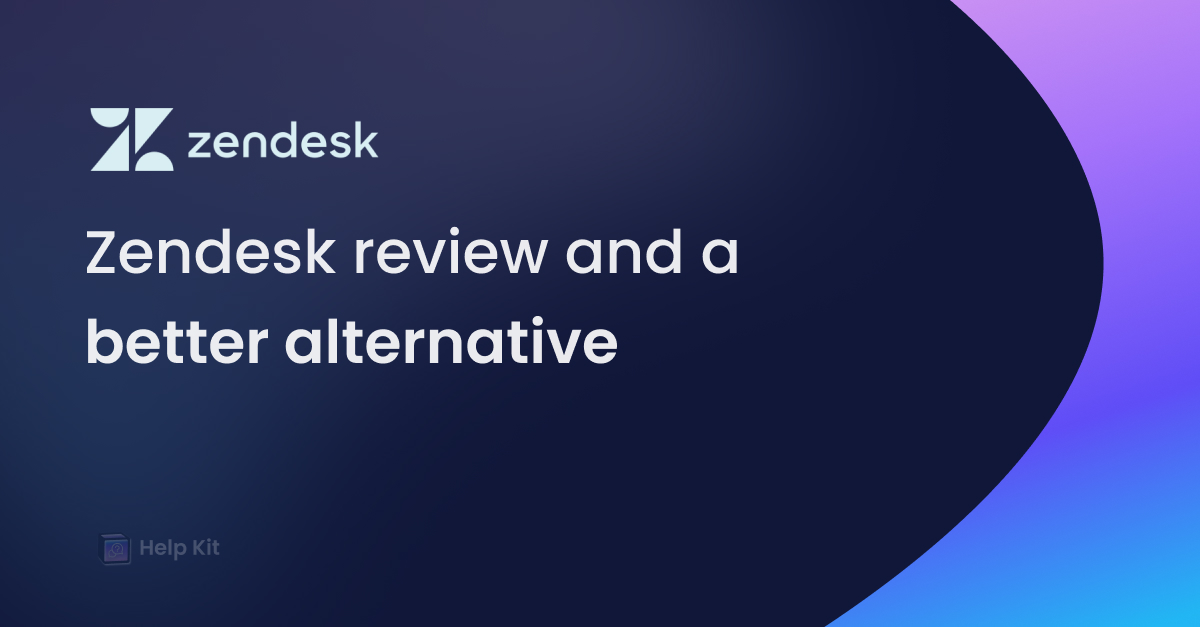 Having a positive customer experience is very important. It can help your business in increased customer retention, loyalty and stand out from the competition.
In this blog, we will have a look at Zendesk, a well-known customer support tool, and see whether there is a better alternative to it in the market.
Zendesk review
Zendesk is software-as-a-service that is used for customer support, sales, and other types of customer communications. It aims to improve customer relationships and support them across channels such as chat, web, email, voice, and social media. It also provides excellent customer experiences with cross-channel assistance and easy-to-use tools. It also provides over 1,000 integrations to quickly collaborate with other apps.
Zendesk is also one of the most simple (in a good way) and easy-to-use customer support tools.
Pros of Zendesk
It is simple to set up and easy to use.
It can integrate multiple apps.
It provides mobile support.
It offers strong ticketing and routing features.
Cons of Zendesk
It is expensive in comparison to other software.
The best support features are available on higher-priced plans.
Many users complained about poor customer support.
Zendesk User Reviews
"Fantastic! Zendesk is where you need to be for Ticketing."
"Decent platform, but the customer support and account management is awful"
HelpKit - a better alternative
While Zendesk is nice, there are surely many caveats, as mentioned above, which may be a deal breaker for many.
HelpKit is an alternative to Zendesk that comes with a knowledge base first approach that uses your existing help docs and guides to answer generic questions while the others get routed either to your inbox or to the supported ticketing software such as HubSpot.
Want to read this from a user's perspective? Read why James, Founder of Leave Me Alone, closed live chat and their GitBook help docs and moved to HelpKit. Moreover, it's not the only example; there are plenty.
Pricing: Starts at $19/mo. for 1 seat, the next plan starts at $39/mo. for 5 seats and many more added features.
Frequently asked questions:
Is Zendesk any good?
Many organizations use Zendesk as their customer service software and sales CRM, but if you're looking for an affordable, simple, yet powerful alternative, you might want to try HelpKit.
What is the disadvantage of Zendesk?
While Zendesk has its benefits, it also has some drawbacks. These include high pricing, limited features on lower-tier plans, and average customer support even for those who pay for their service.
Why is Zendesk so successful?
There are multiple reasons for the success of Zendesk, but the two primary factors are its ease of use and its capacity to integrate with various tools.
What is Zendesk used for?
Primarily used as a customer service tool, Zendesk has recently added features that make it usable for sales as well, such as its pre-sales chat tool.