Try it free
for
7 days
There's zero cost to get in the product and set things up. 
Once you're ready to start serving your customers, 
you start paying.
A few ways to save...
Get 2 months free when you choose annual billing 🗓 
If you're a nonprofit or open source project, contact us.
Frequently asked questions
You have questions? 🤔 We have the answers. Can't find the answer you're looking for? Reach out and ask
What is HelpKit?

HelpKit is the perfect tool for creating your knowledge base in the shortest possible time. It is powered by the best content management system in the world: Notion. You write your help articles in Notion and HelpKit takes care of the rest. It's as simple as that.

Why do I need a knowledge base?

Unless you have built a flawless product (congratulations 🤩), your customers will always have questions and they demand immediate help. A knowledge base can provide all the information that users need in one place. It can range from FAQs about your product/service, common issues and their solutions, videos with tutorials on how to do things and more.

How does the free 7 day trial work?

HelpKit offers a 7 day free trial to help you explore. No credit card required. There's zero cost to get in the product and set things up. Within the trial period you will be able to use all available features. After the trial is over, you can choose to subscribe to one of our offered subscription plans.

Is my data safe with HelpKit?

HelpKit takes your privacy seriously and follows best practices to ensure that the confidentiality of personal information and customer data is protected and maintained. We do not disclose or share your data with outside parties. All your knowledge base content is hosted in your own Notion workspace.

Can I use every block type from Notion?

HelpKit supports most blocks from Notion. There are just a few complex block types such as calendars and databases that we are working on to get rendered as well. You can see our test suite here.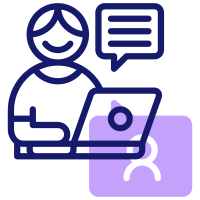 Not sure if HelpKit is the right fit for your company or
want a personal onboarding by the founder?
Book your free demo/onboarding
Testimonials
Our Wall Of Love
See what others say about us on the world wide web 🥰
Ready to create your
professional
Get started free
Free 7 day trial. No credit card required.