🏆 best tools
Crisp review and a better alternative
August 20, 2023 • 3min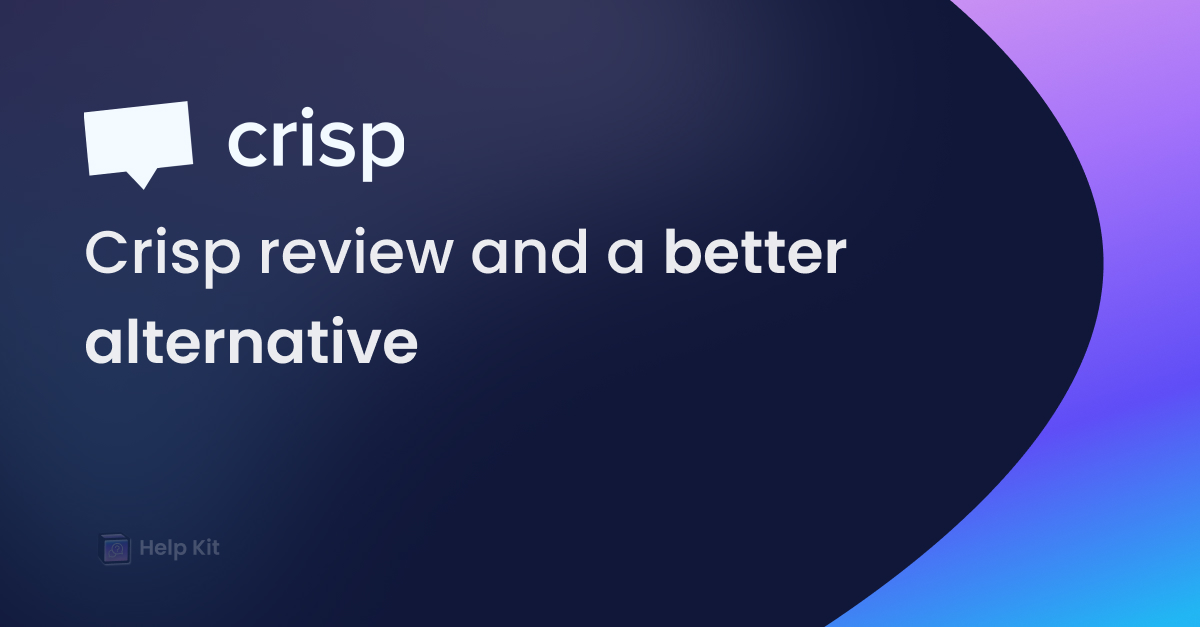 There are numerous platforms available to assist you with boosting customer satisfaction and building strong relationships with them. Crisp is one such customer support platform that will help you. Let's take a look at Crisp and see what better alternatives it has.
Crisp review
Crisp is an all-in-one business messaging platform for customer service, marketing, and sales. It organizes all of your data and teams in one place. You can easily centralize all of your conversations from numerous channels like Messenger, Instagram DM, WhatsApp, live chat, phone calls, and more. Its chatbot builder feature allows you to build workflows with the help of its visual editor.
Pros of Crisp
Its mobile app is available.
With the Messenger bot, you can automate customers' responses.
Real-time audio and video calls are available.
Cons of Crisp
It does not support email scheduling.
When there are too many conversations going on, it lacks the ability to form a queue.
Some users also complained about the chat widget's slow loading time.
Crisp User Reviews
"Love the app and all it's features. Their customer support is the best, bar none."
"Amazing Support team and Great product"
HelpKit - a better alternative
While Crisp is nice, there are surely many caveats, as mentioned above, which may be a deal breaker for many.
HelpKit is an alternative to Crisp Chat that comes with a knowledge base first approach that uses your existing help docs and guides to answer generic questions while the others get routed either to your inbox or to the supported ticketing software such as HubSpot.
Want to read this from a user's perspective? Read why James, Founder of Leave Me Alone, closed live chat and their GitBook help docs and moved to HelpKit. Moreover, it's not the only example; there are plenty.
Pricing: Starts at $19/mo. for 1 seat, the next plan starts at $39/mo. for 5 seats and many more added features.
Frequently asked questions:
Is Crisp free?
Crisp does come with a generous free plan which is pretty popular among bootstrappers and indie makers.
What is Crisp Chat used for?
Primarily Crisp Chat is used as a live chat tool, but it does come with additional features which make it a viable solution for building a knowledge base and also handle customer support tickets.
Does Crisp Chat has a WordPress plugin?
It does have an integration with WordPress through a plugin called "Crisp Live Chat". This plugin allows you to easily add Crisp Chat to your WordPress website and start engaging with your visitors in real time. If you're looking for a more comprehensive solution with a knowledge base first approach, HelpKit is a great alternative to consider.