🏆 best tools
Document360 review and a better alternative
July 14, 2023 • 3min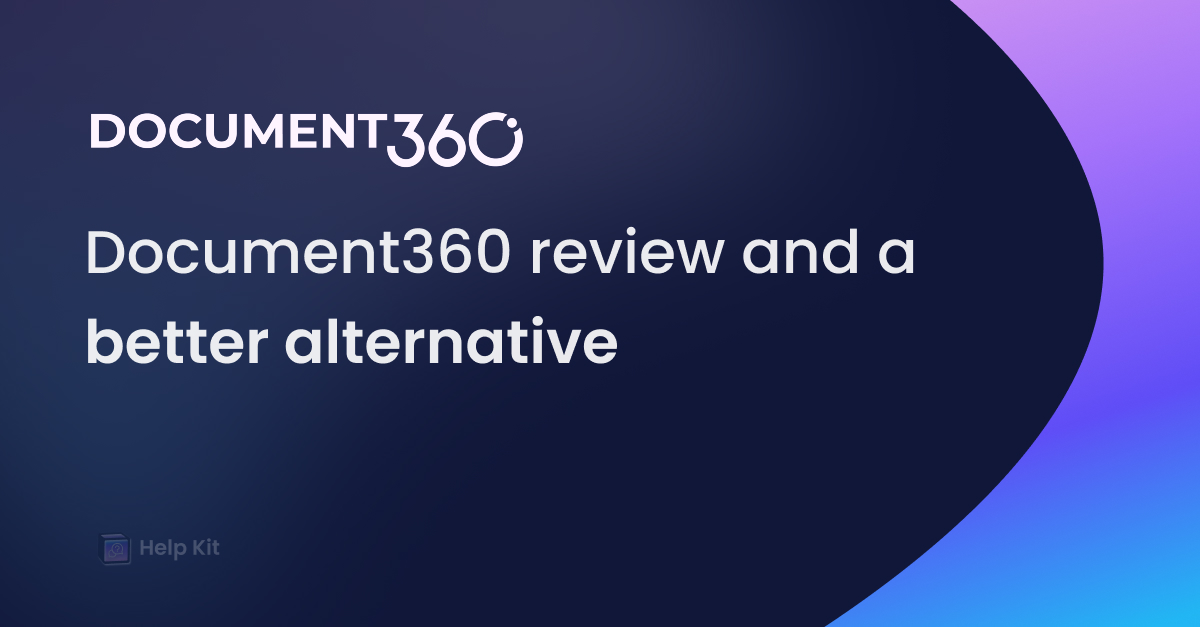 A knowledge base is a tool that helps consumers easily use a product without having to contact customer support for help. Document360 is one such knowledge base platform.
In this blog, we will have a look at Document360, a well-known knowledge base tool, and see whether there is a better alternative to it in the market.
Document360 review
Document360 is a knowledge base platform that allows you to create an online self-service article, aka a knowledge base for your customers. With Document360's knowledge base portal, creating a website that houses all your articles and guides is effortless. You can choose to make it available for public or private access.
It also enables you to create a widget that connects your product or website to your knowledge base, allowing people to access answers without leaving the website.
Pros of Document360
It is easy to implement and simple to use.
It offers a range of customization options.
Cons of Document360
In comparison to others, it's a little pricey.
It offers fewer integration options than others.
Not the best writing experience.
Document360 User Reviews
"Fast, easy and outstanding customer support!"
"Very good KB portal"
HelpKit - a better alternative
While Document360 is nice, there are surely many caveats, as mentioned above, which may be a deal breaker for many.
HelpKit is an alternative to Document360 that also comes with a knowledge base first approach that uses your existing help docs and guides to answer generic questions while the others get routed either to your inbox or to the supported ticketing software such as HubSpot.
Want to read this from a user's perspective? Read why James, Founder of Leave Me Alone, closed live chat and their GitBook help docs and moved to HelpKit. Moreover, it's not the only example; there are plenty.
Pricing: Starts at $19/mo. for 1 seat, the next plan starts at $39/mo. for 5 seats and many more added features.
Frequently asked questions:
What is Document360 used for?
Document360 is a knowledge base tool similar to HelpKit, but it lacks the superior writing experience that you can enjoy when using Notion as your CMS. Document360 is mainly utilized for constructing knowledge bases for software products.
Who is the owner of Document360?
Shravan Kumar founded Document360 and is the owner of the company through his parent company Kovai Limited. Kovai Limited also owns other SaaS tools like BizTalk360, Serverless360, and Churn360.
Is Document360 free?
Document360 offers a free plan with limited features, but the plans with more usability start at $149 per month.
Is Document360 cloud based?
Document360 is a cloud-based SaaS platform that allows you to create and host your knowledge base.