🏆 best tools
Freshdesk review and a better alternative
August 19, 2023 • 3min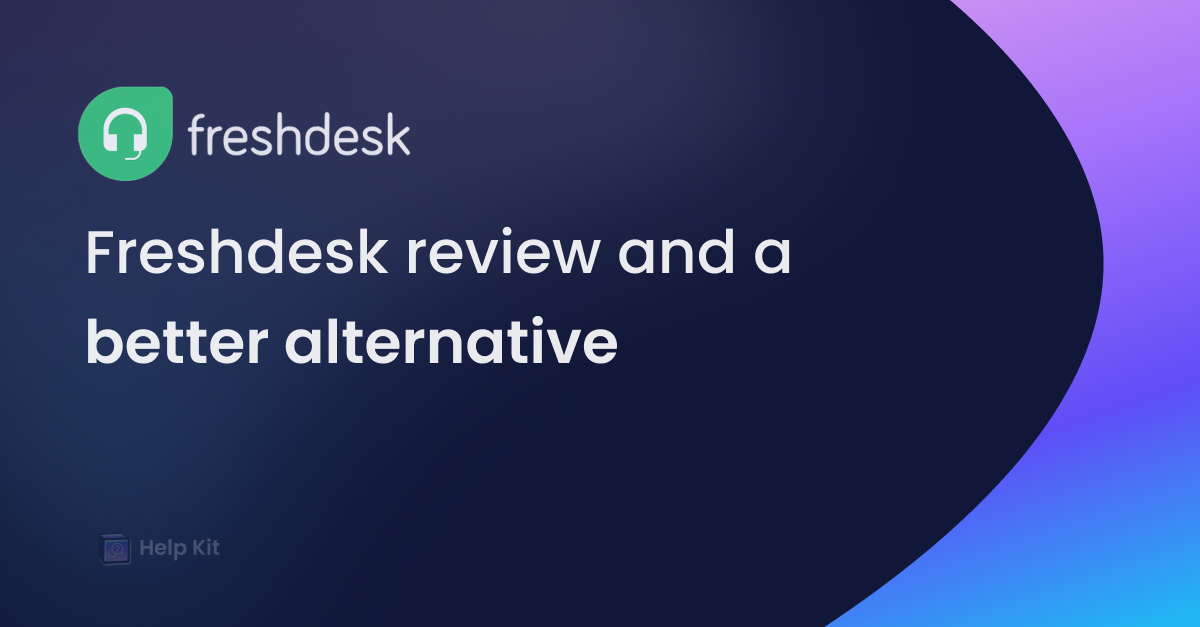 Having a positive customer experience is very important. It can help your business in increased customer retention, loyalty and stand out from the competition.
In this blog, we will have a look at Freshdesk, a well-known customer support tool, and see whether there is a better alternative to it in the market.
Freshdesk review
Freshdesk is a customer service software that can help you improve your customer service. Its chatbot is powered by Freddy AI, which assists with delivering instant and precise responses to the queries of your customers. Freshdesk can also help you convert support emails into trackable tickets in your helpdesk that you can track and handle. With its thank-you detector feature, it will also prevent you from reopening tickets for customers who respond with a thank-you.
Pros of Freshdesk
It provides a user-friendly interface.
Many users liked its AI-powered automation, which streamlines the workflows of the team.
It also has a mobile app for Android and iOS devices.
Cons of Freshdesk
Some users think integration could be improved.
There are some limitations to tailoring the software for specific needs.
Freshdesk User Reviews
"Lifesaver for Agent Occupancy and workload distribution"
"Fantastic end-to-end support and just the tools you need"
HelpKit - a better alternative
While Freshdesk is nice, there are surely many caveats, as mentioned above, which may be a deal breaker for many.
HelpKit is an alternative to Freshdesk that comes with a knowledge base first approach that uses your existing help docs and guides to answer generic questions while the others get routed either to your inbox or to the supported ticketing software such as HubSpot.
Want to read this from a user's perspective? Read why James, Founder of Leave Me Alone, closed live chat and their GitBook help docs and moved to HelpKit. Moreover, it's not the only example; there are plenty.
Pricing: Starts at $19/mo. for 1 seat, the next plan starts at $39/mo. for 5 seats and many more added features.
Frequently asked questions:
Is Freshdesk a good company?
Freshdesk is a highly regarded customer service software company that has been in business for over ten years. It has received numerous awards for its products and services, including the Best Customer Service Software award from the CODiE Awards.
Is Freshdesk really free?
Freshdesk offers a free plan with limited features, but most users typically choose one of their paid plans, which offer more features and functionality.
Why Freshdesk is better?
Freshdesk is an excellent customer service software that offers many features such as AI-powered automation, mobile apps for Android and iOS devices, and a user-friendly interface. However, some users have reported issues with integration and customization. An alternative to Freshdesk is HelpKit, which comes with a knowledge base first approach and uses your existing help docs and guides to answer generic questions while routing specific ones to your inbox or other supported ticketing software.
Is Freshdesk a CRM?
Freshdesk is not a CRM (Customer Relationship Management) software. It is customer service software that helps companies manage customer interactions and support requests.