🏆 best tools
Help Scout review and a better alternative
July 12, 2023 • 3min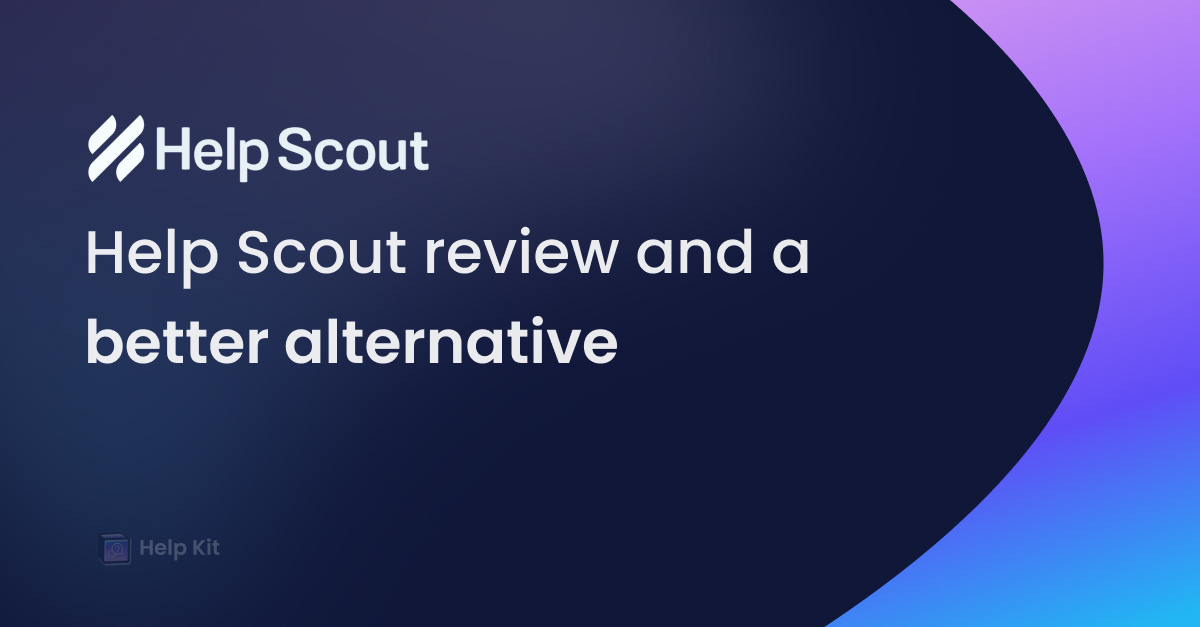 Help desk software is the core of customer support in any organization. It can help your company by tracking and responding to support requests in an organized way. Today we will look at Help Scout, a help desk software, and examine its benefits and drawbacks, as well as look into a better alternative.
Help Scout review
Help Scout is help desk software that allows you to manage all of your customer conversations on a single platform that looks and feels exactly like your inbox. It provides an email (using shared inbox) and widget-based customer support platform for tracking and displaying customer information in order to provide better service quickly, regardless of the channel. It offers a knowledge base tool and an embeddable search and contact widget. Help Scout's features will help you and your customer support team stay productive while also strengthening your customer relationships.
Pros of Help Scout
It has an excellent support system.
It is easy to use and provides a friendly user interface.
It provides a real-time chat feature.
Cons of Help Scout
It lacks integration as different companies require different integration options.
In-app messaging prices can be a little overpriced.
Help Scout User Reviews
"Helpscout is very CX user friendly for handling emails"
"Helpscout has improved quite a bit in the last six months"
HelpKit - a better alternative
While Help Scout is nice, there are surely many caveats, as mentioned above, which may be a deal breaker for many.
HelpKit is an alternative to Help Scout that comes with a knowledge base first approach that uses your existing help docs and guides to answer generic questions while the others get routed either to your inbox or to the supported ticketing software such as HubSpot.
Want to read this from a user's perspective? Read why James, Founder of Leave Me Alone, closed live chat and their GitBook help docs and moved to HelpKit. Moreover, it's not the only example; there are plenty.
Pricing: Starts at $19/mo. for 1 seat, the next plan starts at $39/mo. for 5 seats and many more added features.
Frequently asked questions:
What is Help Scout used for?
Help Scout is a software used by many companies primarily for customer support as it comes with features such as live chat, knowledge base, shared inbox, and much more.
Who uses Help Scout?
Help Scout is used by companies like MixMax, Honey. Affirm and many more.
Is Help Scout a CRM tool?
Help Scout does come with certain features of a CRM but in no way can it be a full replacement for conventional CRM tools such as Salesforce or HubSpot.
Is Help Scout free?
As of July '23, Help Scout only has paid plans on offer however all these plans comes with a 15-day free trial.